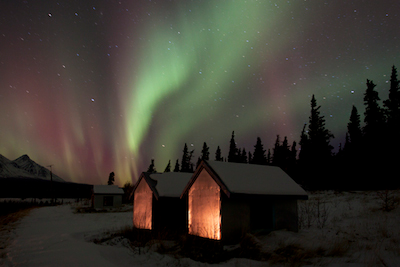 Image Courtesy of Marty Samis - www.msphotography.ca Plan to participate in or plan your visit to coincide with one of Haines Junction's annual events.
January
• Alcan 200 Snowmachine Race – Haines Highway race from the US/Canada border to Dezadeash Lake and back – third Saturday in January
• Old Timer's Hockey Tournament – last weekend in January
February
• Female Hockey Jamboree – mid-February
• St. Elias Lion's Club Annual Sweetheart Bonspiel – Valentine's Day weekend
March
• Silver Sled Dog Sled Race – early March
• Junction Family Ski FUNction – early March
May
• St. Elias Lion's Club Annual Jorg Schneider Memorial Poker Run – Mother's Day weekend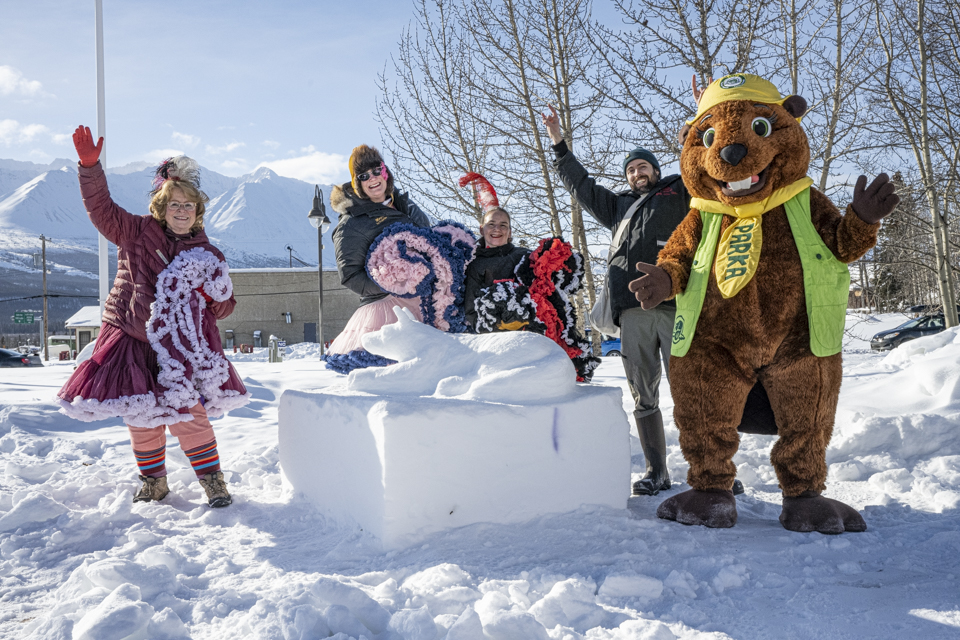 Image Courtesy of Michael Schmidt• Vancouver International Mountain Film Festival – late May
June, July and August
• Da K? Nän Ts'étthèt (Our House is Waking Up the Land) Festival of Indigenous Singing, Dancing and Drumming - early June on alternate (odd numbered) years
• Kluane Mountain Bluegrass Festival – second weekend in June
• National Parks Day – June 16th, free interpretive walks and talks
• Kluane Chilkat International Bike Relay – over 1100 riders in teams of one, two, four and eight persons ride from Haines Junction to Haines, Alaska – third Saturday in June
• National Aboriginal Day – June 21st, special events to celebrate aboriginal culture and heritage
• Canada Day Celebrations – join the celebrations, highway parade and barbecue, birthday cake and special events at the St. Elias Convention Centre, July 1st starting at 11:00 a.m.
• Augusto! Children's Festival - second weekend in August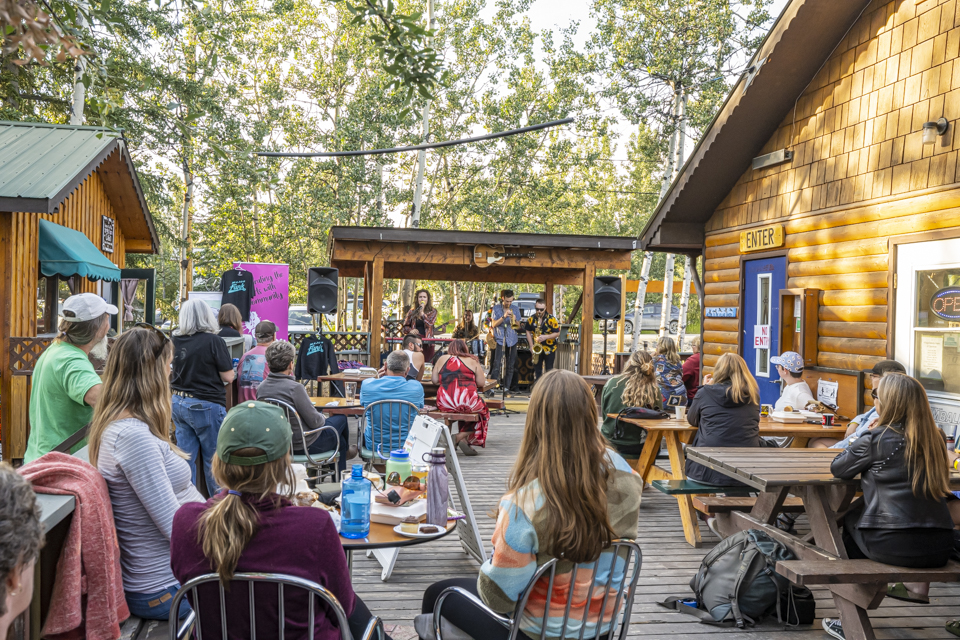 Image Courtesy of Michael Schmidt
• Campfire Talks and Interpretive Walks in Kluane National Park – weekly program presented by Parks Interpretive Staff throughout the summer
• Coffee Houses – northern musicians perform on the deck of the Village Bakery every Friday and Saturday evenings – free
• Tachäl Dhäl Visitor Centre, Sheep Mountain – interpretive programs, information videos, viewing telescope, open daily
September
• Northern Nights – Kluane's Annual Dark Sky Festival at Kathleen Lake Campground – third or fourth weekend in September
October
• Halloween Bonfire and Fireworks – fireworks display and hotdog roast at the Dezadeash River Day Use Area, October 31st
November
• Christmas Craft Sale – local craft persons and artists sell their goods at St. Elias Convention Centre – third Thursday in November
December
• Haines Junction Mountain Festival - early December
• Skate With Santa – Christmas Eve afternoon
• Homecoming Hockey Tournament – Saturday between Christmas and New Years