The Haines Junction Football Club welcomes all children and youth to play soccer locally and in territorial tournaments. The HJFC currently has 73 child and youth players registered. We enjoy the talents of local coaches such as Ethny Dulac, Alia Drummond, Ella Lawrence, Kianna and Sam and soon to be Bryce Voogt who have years of experience playing the beautiful game and are committed to sharing their skills. The Haines Junction Eagles practice twice a week (typically after school and evenings) from November through to the end of March. Last year we took seven teams to the Northwestel Championships in Whitehorse with players ranging from ages 5 to 15, and have become a team to beat.
Adult/youth Co-ed Soccer runs every Thursday night from 7:30 to 9, starting November through March. It is an informal drop in event in the school gym that focuses on laughter, fun and fitness.
We have been fortunate to purchase four different sized nets, fitness kits and are able to host tournaments. The Haines Junction Football Club annually fundraises by doing a highway litter pick up every spring. We'd like to thank the HJ Recycling Center, Village of Haines Junction, Yukon Lotteries, The Lions and the Village Bakery who have been instrumental in supporting soccer in our community. The Yukon Soccer Association was instrumental in supporting our program from the very beginning.
Local Haines Junction soccer player, who started playing soccer at age 5 in our school gym, Callum Weir, has just made it on the Men's National Futsal Team.
Callum's dream has been to play for Canada on the Men's National Futsal Team. A dream coming true...
https://www.cbc.ca/news/canada/north/callum-weir-haines-junction-futsal-1.6680742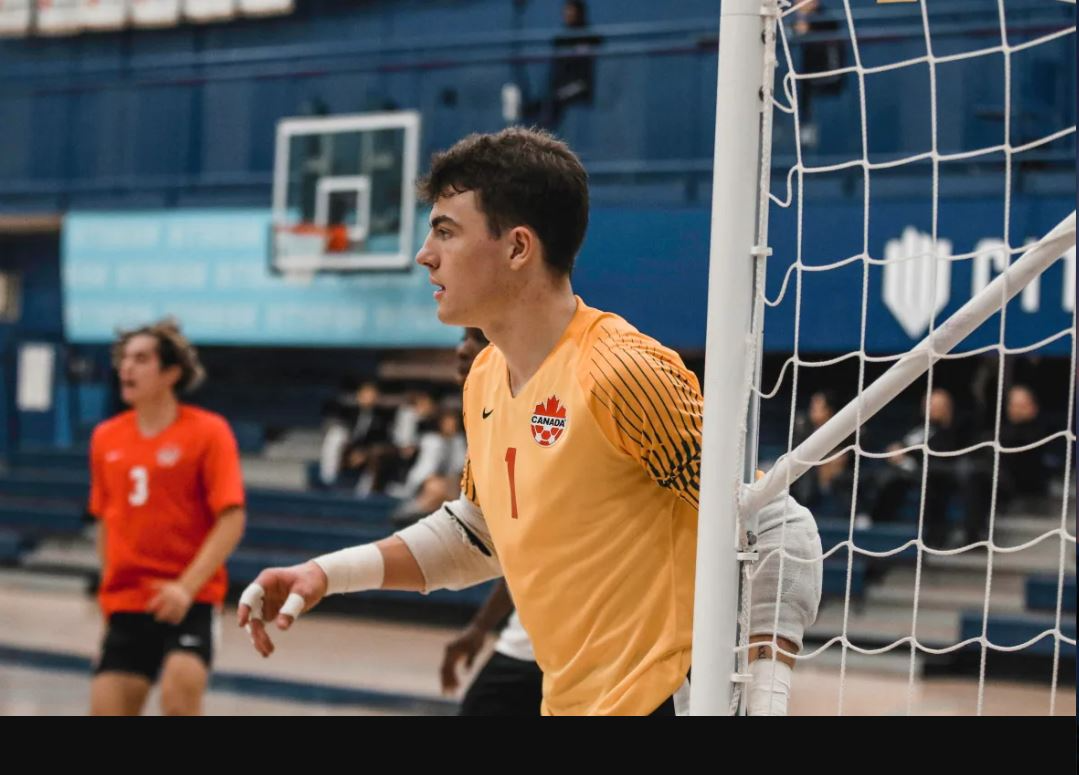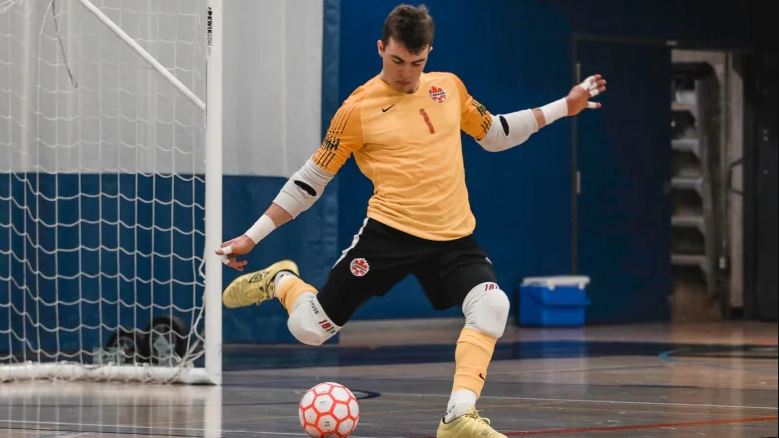 Northwestel Soccer Championships 2022
A big shout out to all soccer players who played this weekend, at the Canada Games Center in Whitehorse, at the Northwestel Championships. We had kids as young as 5 years old to 15 years participating in soccer this weekend. The High School girls came home with a gold medal! The Grade 5 boys came home with silver. The three younger teams played very well too. Thank you to Kianna, Sam, Lee, Ethny, Elisha, and Sophie for coaching the kids. I felt very proud of our small community.
Yellowknife Super Soccer School Tournament 2017
Grade Eight Team brought home silver and the Grade Six Team improved a ton!
From April 27th to May 2nd fifteen Grade 6 to Gr. 9 students from St. Elias Community School travelled to Yellowknife to compete in the territorial Super Soccer Tournament.
This annual tournament involves teams from across the three territories, although Haines Junction was the only Yukon team to compete. Our teams competed in the Grade 6 Boys category and the Grade 8 Boys category against teams from places like Yellowknife, Kugluktuk, and Rankin Inlet. Haines Junction was the only community to enter a mixed boys/girls team in any category. It was great to participate in a tournament that looked to our northern neighbours for friendly competition, rather than the habit of looking to the south.
The team bunked in a classroom in the Weledeh School in Yellowknife and team members socialized with kids from across Canada's north. An improvised Ping-Pong table and informal soccer games proved to be great icebreakers with our neighbors. Team members also enjoyed visits to the Northern Heritage Centre, pool, movie theatre, Visitor Centre, Gymnastics Centre, Buffalo Airways Tour, the Glassworks and walking around Old Town Yellowknife.
In all, the St. Elias teams played eight games of soccer over 2 ½ days, a physically demanding feat in itself. As a team, we worked hard to focus on playing a controlled game heavy on passing and teamwork. Each and every player contributed to the team in his or her own way. Jonas Schaerig was a rock star in net for the Grade 8 team and Marshall and Isaac blew folks away in net in the Grade 6 division. Freya Rowe, Psalm Clunies-Ross, Tanner Germain, Joah Thompson, Ethan Thompson, Jason Symanski, Kaelen Lewis (a guest player from Whitehorse) and Callum Weir created a rock solid Grade 8 team. The Grade 6 team roster included Brooklyn Miller, Eden Dulac, Marshall Boss, Joby Clunies-Ross, Lauren McKinnon, Piper Wirth, Isaac Lawrence and Marin Lewis (guest player from Whitehorse) learned they had the skill to score goals and work together.
The style of soccer we played, which focused on teamwork, communication, passing and controlling the ball, was a winning combination for us, but was at times frustrating for our opponents. I am proud to say that despite some losses the St. Elias Eagles displayed sportsmanship and behavior in which we can all be justifiably proud.
Thanks go out to Derric Lewis (coach extraodinaire from Whitehorse) for his encouragement and coaching for the Grade 8 team. Derric ran practices and supported the Grade 6 team too. Thanks to Andrew Lawrence - our trusted, fearless and flexible male chaperone. A big shout out to all of our team member's parents for their support, trust and encouragement. We would also like to thank St. Elias Community School, St. Elias School Council, The Lions and CAFN and all the community members that pitched in on various fundraisers. A quiet support consistently comes from folks that drop off recyclables at the RC for The Haines Junction Soccer Club. We are fortunate to have the support in our little town to give our children opportunities to see more of our crazy world!
This is the third Super Soccer Tournament that Haines Junction has competed in. In 2015 we entered a Grade 6 and a Grade 8 team, earning bronze and gold and two team sportsmanship awards. Haines Junction is building a reputation for itself in soccer circles across Canada's north.
If you see any of our young athletes around town, give 'em a high-five and thank them for doing such a great job representing Haines Junction and Yukon.
Cindi Cowie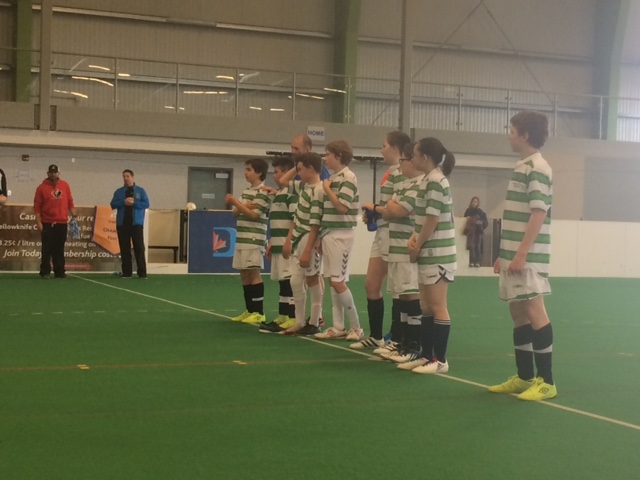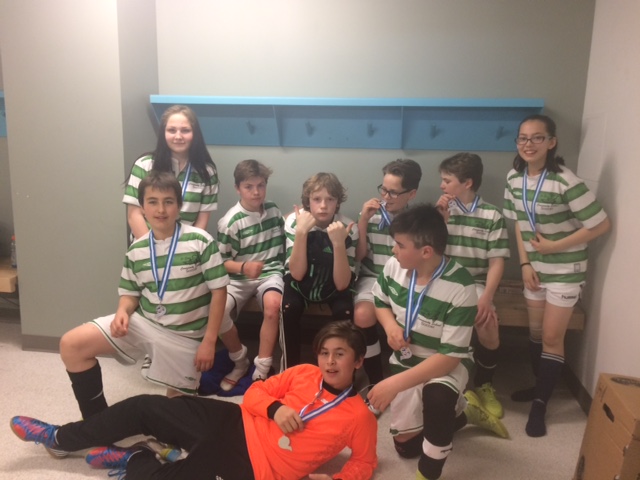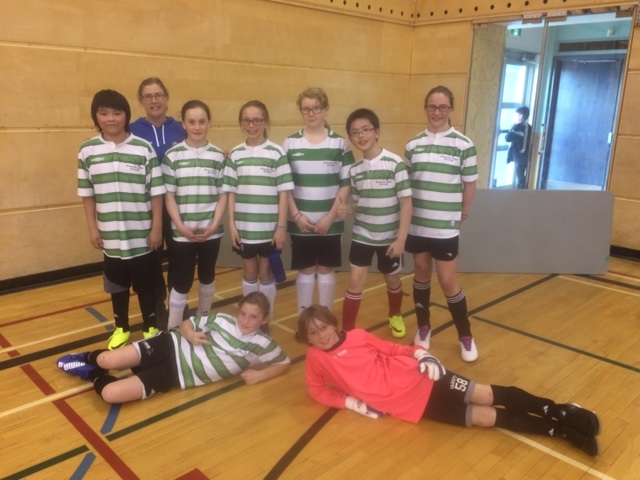 Junior Super Soccer 2018 - Yellowknife
Proud, I was. The St. Elias Eagles Soccer Team, from Haines Junction, played indoorsoccer last weekend at the Junior Super Soccer Event in Yellowknife. This indoor tournament has become an annual migration to the North for the kids playing soccer in the Junction. This year we entered two teams, a Grade 7 Boys Team AND a Grade 7 girls team. This is the first year we've had enough girls to make up a team. The students had a blast playing soccer and enjoyed meeting teams from across the North, as far as Rankin Inlet, Nunavut.
I had to get creative to register all the age appropriate Junction kids into one Grade Level. I finally had enough girls for a solid girl's team! I just needed one more girl. Freya Rowe, Piper Wirth, Brooklyn Miller, Eden Dulac, Lahela Reid, Marley Kinney, and Ethny Dulac from St. Elias Community School and Marin Lewis, from Whitehorse, made up the Girls Team. The Grade 7 team comprised of five Haines Junction players and 3 Whitehorse players. Issac Lawrence, Ethan Thompson, Joby Clunies-Ross, Marshall Boss, Thor Rowe from SECS and Louie Mouchet, Lain Kearns and Liam Keesey from Whitehorse comprised the Boys Grade 7 team. The teams had a mixture of Grade 6, 7 and Grade 8 students. Freya and Ethan had been to Super Soccer before a few times so they led their teams well. Here are the outcomes of all the games:
Thursday
Girls 12-2 win
Boys 9-6 Win
Friday
11-3 Girls Win
7-0 Boys Win
Saturday
Girls 6-4 win
Girls 6-3 Loss to Rankin Inlet
Boys 5-4 Loss to William Mac Yellowknife
Boys - 4-2 Win
Sunday
Girls 6-1 Win,
Girls in semi finals 4-1 win against Rankin Inlet
Girls went to Gold metal game and lost to William Mac 7- 1
Boys 5-4 win
Boys in Semi Finals lost 7-2 to a bigger William Mac Yellowknife Team
All in all to go out of the Yukon and get in 7 games for the Girls and 6 for the boys is fabulous experience for the players.
The girls came home with a silver medal and ranked 2nd out of 10 teams. The boys placed third out of 11 teams in the Grade 7 division.
Derric Lewis coached the boys team and led 2 technical practices for both teams at the Yellowknife Field house before the Super Soccer Tournament started. Derric has been a consistent support to the success of our trips to Yellowknife over the last 4 years.
Marty Samis, a staff member at SECS, was the male chaperone and was an essential person for the favourable outcome last weekend. Thank you Marty! I big thank you to Yukon Lotteries for the financial support to fly all the players to Yellowknife.
I was proud to see new players from Haines Junction representing our school and community at the Super Soccer Tournament.
Uli Nottling, P.E. teacher at Weledeh School, the 'whip' of the tournament said to me " your teams always stand out different from our NWT teams, they pass the ball, they have quick technical skills that our kids just don't have." I think this is from all the Futsal we have been playing for the last few years. I think growing up playing Futsal from an early age has given them the skills. A few kids have played in TSE when they can get to town. Over the years, Haines Junction Soccer Club has had John McPhail, Derric Lewis, Jake Hanson, Martin Jahr, Dawson Weir, Edgar Musanda and Callum Weir share their talent and passion for the beautiful game.
Heartfelt thanks goes out to our community sponsors - The Lions Club, School Council, Shawkwunlee Sports Society, Ms Robinson's Grade 6/7 class, CAFN, The St. Elias Green Team, Haines Junction Recycling Center and all the community supporters!! Without the financial support by Yukon Lotteries travel would not have been possible. Thank you Yukon Lotteries!!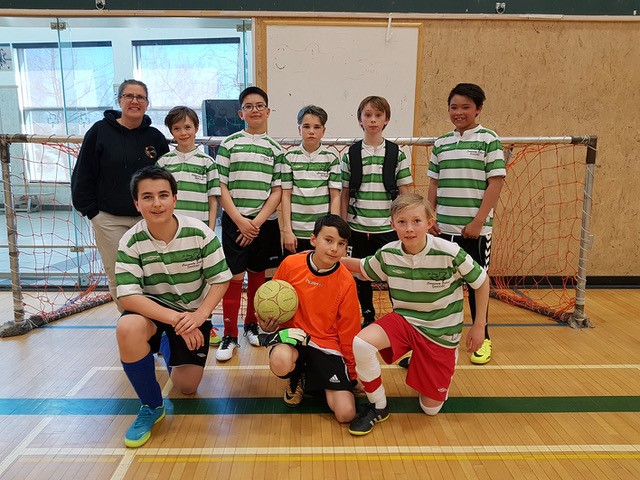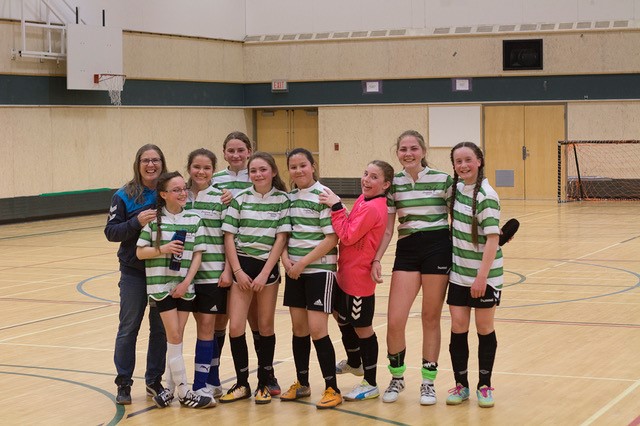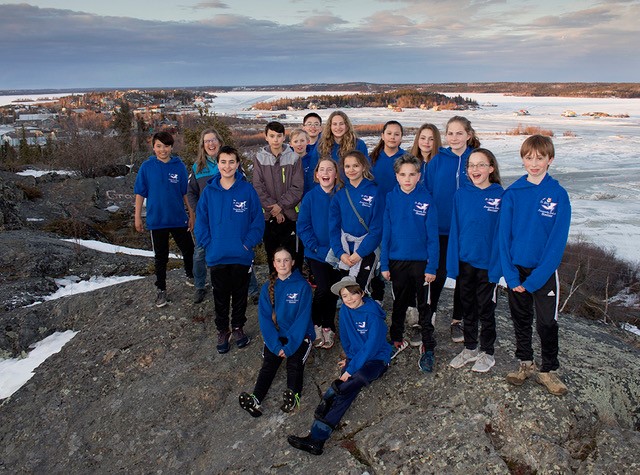 Annual Ombrelle Soccer Festival - Haines Junction School Field
May 26th, 2018 - the last Saturday in May
We welcome all children ages 6 to 17 to come play the beautiful game and enjoy coaches and youth from Whitehorse who are coming to share their passion for soccer with kids and youths.
Last year players from Whitehorse came out, and played with our 20 Haines Junction players. We had a total of 37 participants with the U17 boys and two head coaches, John McPhail and Edgar Musonda.
This year we have a talented bunch of young folks coming out with John McPhail, so let's see how many kids from the Junction will come out too!!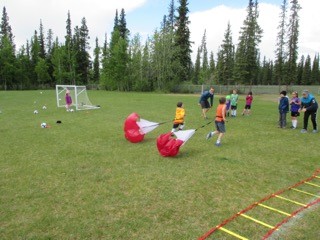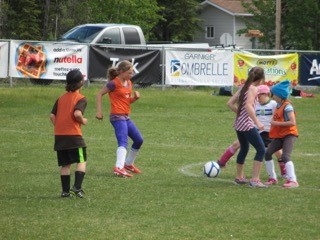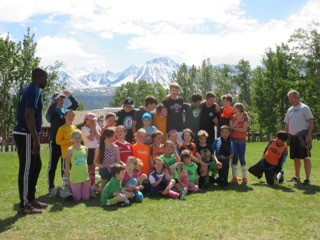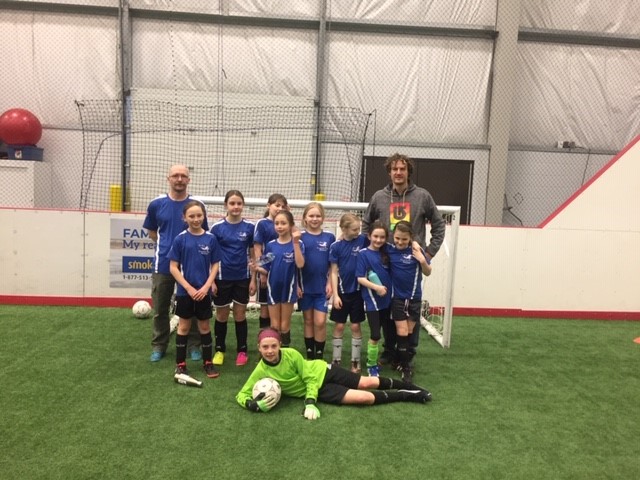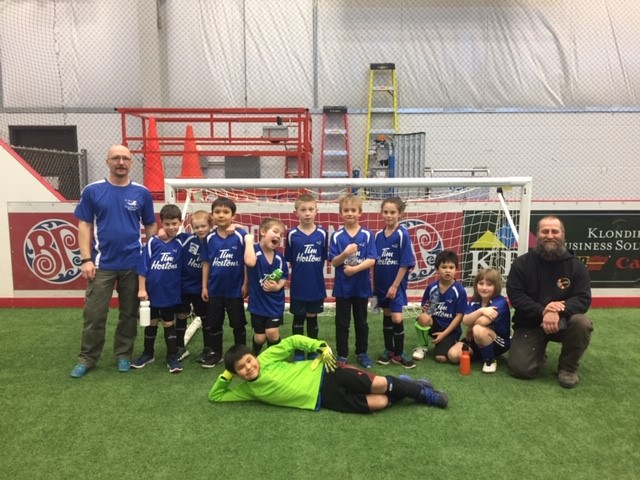 The Northwestel Championships - Covid Style - 2021
Photos by Sarah Lewis