The Village of Haines Junction is a full service community, for both local residents and smaller communities in the surrounding area. The following list provides a snapshot of the services available in Haines Junction: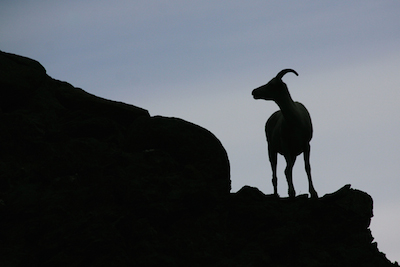 Image Courtesy of Marty Samis - www.msphotography.ca
Airport – Flightseeing tours operate daily out of the Haines Junction airport. Yukon Government Aviation Branch is based out of Haines Junction airport and is responsible for operating and maintaining 4 airports and 25 aerodromes.
Art Galleries – Arts and Culture
Bank – Open Monday to Thursday from 1 p.m. to 4 p.m. and noon to 4 p.m on Fridays.
Cemetery – Haines Junction Cemetery
Churches – St. Christopher's Anglican Church and Our Lady of the Way Catholic Church offer weekly services.
College Campus – Located in the James Smith Administration building, the Haines Junction Community Campus of Yukon College offers a wide variety of programming, delivering approximately 45 courses each year. http://www.yukoncollege.yk.ca/
Conservation Officers – Yukon Government Conservation Officer Services provide conservation and enforcement services for Haines Junction and the region, including working with problem wildlife. The Haines Junction office issues Yukon hunting licenses, Yukon angling licenses, Kluane National Park angling licenses and wildlife export permits.
Counselling Services – Support and counselling for individuals, couples and families are available in Haines Junction through the non-profit Many Rivers Counselling and Support Services. http://www.manyrivers.yk.ca/
Energy, Mines and Resources District Office – The Kluane District office in Haines Junction provides information and permits for land use, timber harvesting, quarries, personal fuel wood, non-commercial mushroom harvesting and burning brush. Applications for crown land are also accepted at this office. Natural Resource Officers from the local office provide compliance and enforcement services.
Fire Department – Emergency Services
Groceries – The Little Green Apple located at Fas Gas has a wide selection of grocery items including organic foods, fresh produce, fresh baked goods, dairy, canned goods, frozen foods, health and beauty items as well as a lotto centre and an ATM machine. Open year round.
Health Centre/Ambulance – Emergency Services
Home Care – Haines Junction home care provides nursing and home support services in Haines Junction and offers support to communities from Champagne to Beaver Creek.
Internet – Free Wifi is available at the Haines Junction Public Library and at the Village Bakery. The community also has 4G wireless services.
Landfill – Waste Management
Library – The Haines Junction Public Library is open on Tuesdays to Saturdays from 1 p.m. to 5 p.m. Story time takes place on Friday mornings from 10 a.m. – 11 a.m. for pre-school age children.
Liquor Store – The Haines Junction Liquor Store is open Tuesdays to Saturdays from 10 a.m. to 6 p.m.
Mental Health Services – Mental Health Services is a community mental health clinic offering assessment, individual and group therapy, supportive counselling and referral services for a wide range of emotional and behavioural problems and mental illnesses.
Police – Emergency Services
Post Office – The Haines Junction Post Office is open Mondays to Fridays from 8:30 a.m. to noon and from 1:15 p.m. to 5:00 p.m.
Radio Station – Check out CJHJ 99.9 FM – The Griz - Haines Junction's own radio station.
St. Elias Community School – The St. Elias Community School offers Kindergarten to Grade 12 classes following a British Columbia curriculum with a Yukon, particularly First Nation, variation. Twenty-two full and part time educators serve up to 150 students. http://www.yesnet.yk.ca/schools/stelias/
Seniors Centre – The St. Elias Seniors Group meets up weekly for coffee and conversation. A nine unit Senior's Centre provides safe and supportive housing for senior residents.
Service Canada – Service Canada comes out to the St. Elias Convention Centre every three months to help provide important federal services to our community. Due to the Covid-19 pandemic, these community outreach visits have been cancelled. Click here for important information on how to access programs, services and benefits.
Social Services – Yukon Government Social Services provides a comprehensive range of social services, both financial and non-financial, and coordinates the development of these services for seniors, persons "in need" and/or with disabilities to enjoy a basic standard of living with maximum independence and dignity. Child protection, youth justice, adult protection and senior services are also offered.
Territorial Agent – Yukon Government offers territorial agent services through the local Liquor Store. Services include processing Motor Vehicle registrations and renewals, processing Driver License applications and renewals, receiving YG utility payments and fine payments, issuing resident campground permits and marriage licenses, and distributing and posting various Yukon Government notices and information.
Visitor Centre - Located in Da Kų Cultural Centre
Wildland Fire Management – The Haines Junction Wildland Fire Office is responsible for managing Yukon wildfires in the area. The office also administers the FireSmart program and can also provide fire risk assessments on property.The EMR office issues burning permits throughout the summer season.
Yukon Environmental and Socio-economic Assessment Board - YESAB is an independent arms-length body responsible for the assessment responsibilities of the Yukon Environmental and Socio-economic Assessment Act (YESAA). The Haines Junction designated office can carry out evaluations of projects, conduct the majority of assessments and make recommendations for a variety of projects.